Meetings - Incentives - Conferences - Exhibitions
We offer a variety of tailor-made MICE services for events and trips in Rhodes and the surrounding area,
ideal for every kind and size of trip your company needs.
For small or large-scale events and excursions, we have the extensive experience and expertise to meet your business needs.
When you work with us, you have a wide variety of venues and locations to choose from, ranging from hotels and conference venues to popular sites where you can have fun and enjoy our local culture.
Plan your Trip with Rhodian | DMC to achieve your Business Goals and create an unforgettable experience for you and your colleagues.
What we can organize for you:
Let us plan with you, your desired event!
We handle each occasion with expertise and creativity in order to offer you the best results. We know how difficult it can be to plan an event and efficiently coordinate all the different factors and people involved in it. All the more, when it comes to corporate events, where the stakes are even higher.
At Rhodian | DMC, we are committed to finding the most suitable location, booking the best venue and taking all the necessary steps to ensure your event runs smoothly and perfectly.
Our team is always ready and happy to help you in order to create the perfect event, according to your needs, without having to worry about the details and the results.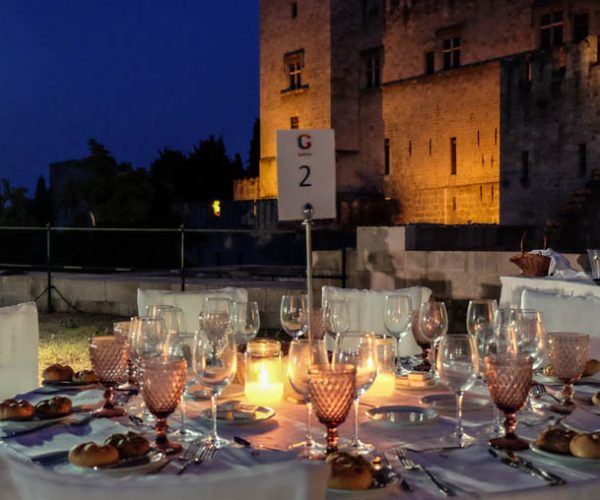 Choose Rhodian | DMC to successfully plan:
Rhodian | DMC offers both corporate and leisure group travel services.
When planning a group visit, our primary goal is to offer our travelers a wonderful experience of Rhodes. Our tour packages are carried out by carefully selected, valued partners and offers you the easiest and most efficient way to explore our beautiful island.
When it comes to business travel especially, we all want to provide our clients with the opportunity to sit back, relax and leave the details to us. With Rhodian | DMC you can offer them a carefree trip, while saving money and time!
We can arrange flights, transportation and any other technical details your group travel package needs, in order to be fully organized, within cost and on time.
Your clients will have the chance to relax in the best-rated accommodation facilities, located near the most famous tourist attractions, areas to do their shopping, nice restaurants and other spots worth visiting in Rhodes.
We always arrange a carefully structured tour program of the island's top sites for you and your clients, with free time for independent exploration or optional excursions to fill their spare time.
All of us want to be able to provide our clients with exclusive experiences and one-of-a-kind activities. This is why, at Rhodian | DMC, we came up with the idea of creating special programs that specifically meet the requirements of each audience and budget.
We know the island of Rhodes very well. Our team and our partners live here and love Rhodes as both their home and a destination. This is how we find excursions, experiences and places that can create something special for all your clients who decided to visit our island.
Do you want to gain a competitive advantage when talking to your clients? Then you need to offer them something they won't be able to say no to. A unique, local experience, created by people who actually live in Rhodes, is the best way to do that!
Planning to visit Rhodes, as an individual or with a group?
 Visit our Rhodes Experiences!
At Rhodian | DMC we understand of balancing all processes in order to reduce costs. Holistically managing a travel program, especially if it is a business one, can sometimes be an overwhelming task that can lead to even greater challenges than simply organizing it.
When you work with Rhodian | DMC, we support you along the entire process to find the right accommodation, from sourcing to analyzing travel standards. As a result, we reduce your accommodation costs while ensuring increased levels of satisfaction for your travelers.
We can provide you with the best offers for your company and negotiate special rates for your clients with the desired accommodation facilities.
When your guests arrive at the airport, they will be welcomed by our experience drivers and escorts and will be transfered safely and comfortably to their destination, Isn't that great?
With Rhodian | DMC, all you have to do is send us a request according to your group's needs and let us take care of the rest.
Planning to visit Rhodes, as an individual?
Now, you can book online transfer from and to the island's airport!
Visit hoteltransfers.gr and book directly your transfer today!